We are not salespeople, we are independent wine merchants!
First Master Caviste of the Côte d'Or, Adrien Tirelli and his team offer the wines you're looking for, or as close as possible to your expectations, but not only: let yourself be surprised by our latest discoveries, or come and take part in our Masterclasses to explore new horizons.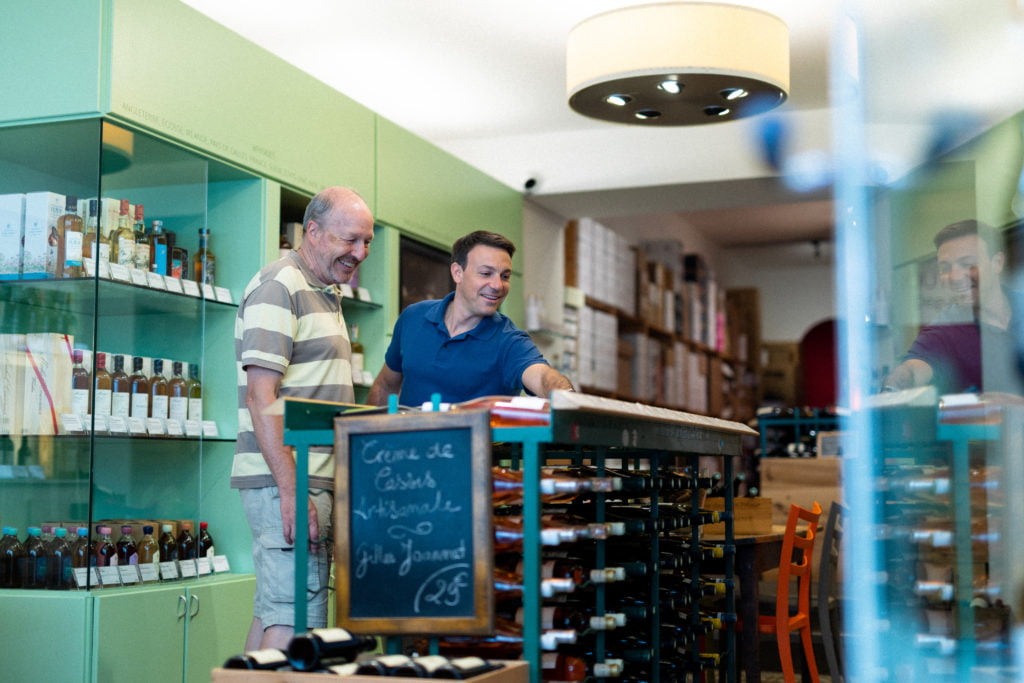 Expert advice for gourmet wines
Whether you're looking for a unique food and wine pairing, an original gift idea or simply a wine for an aperitif with friends, we put our expertise at your service to offer you a selection that will cause a sensation. Our approach is to accompany and advise you, whether you are an enlightened wine lover or a novice, whether you're from Dijon or just passing through, we take the time to help you discover our hidden gems and our all-time favorites.
Passionate people who are more than passionate!
At Les Clos Vivants, you will meet real enthusiasts, no doubt, but you will also have an experience complete with professional advice, led by a Master Caviste: a national title awarded by the National Federation of Independent Cavistes.
Around Adrien Tirelli – Master Caviste, you'll discover an enthusiastic team, formed over time and sharing common values of rigorous tasting and selection with meticulous attention in order to advise our customers. These values are also shared by the many winemakers and beautiful estates that have trusted us to present their products for nearly twenty years!
You will find Emily in the store: she came from the United States to France because of her passion for wine. She worked for the family Brunier (Domaine du Vieux Télégraphe) and at Kermit Lynch (one of the most prestigious importers of French wines to the United States) before joining our team. Beware, her good mood is as infectious as her passion for wine!
You will also meet Mattéo, who graduated in Marketing of Terroir Wines after having obtained a BTS in Viti-Oeno. His fine knowledge of terroirs and tasting makes us wonder if he fell into it when he was a child. With a father who is a cooper, we are not surprised 😉